Waste treatment and disposal
Urbaser offers environmental solutions for the industrial sector.
One of our main areas of action is the treatment, recovery and elimination of industrial waste, actions with which we manage to drastically minimize the impact on the natural environment and at the same time comply with the most demanding environmental regulations.
Disposal service: the peace of mind of complying with all regulations.
In the industrial sector, there is waste that cannot be recycled, recovered, or reprocessed. For this type of waste, we have a disposal treatment that guarantees minimal environmental impact, as well as compliance with the most demanding regulations.
At Urbaser we have plants for the treatment and classification of this waste, as well as dump sites. We provide service to industrial sectors, including:
Paper and cardboard
Automobile
Surface treatments
Chemical and rubber
Wood
Textile
Wind turbines
Smelting
Construction
Naval construction
Services sector
Public sector (city councils and administrations)
Waste management agents
The waste receives a physical and chemical and/or stabilisation treatment to have it properly prepared. After this treatment, the waste is deposited at the corresponding dump site for final management. Urbaser has 6 facilities dedicated to treating hazardous and non-hazardous industrial waste. These dump sites are controlled and managed under strict criteria that guarantee compliance with Royal Decree 1481/2001 and community decision 33/2003.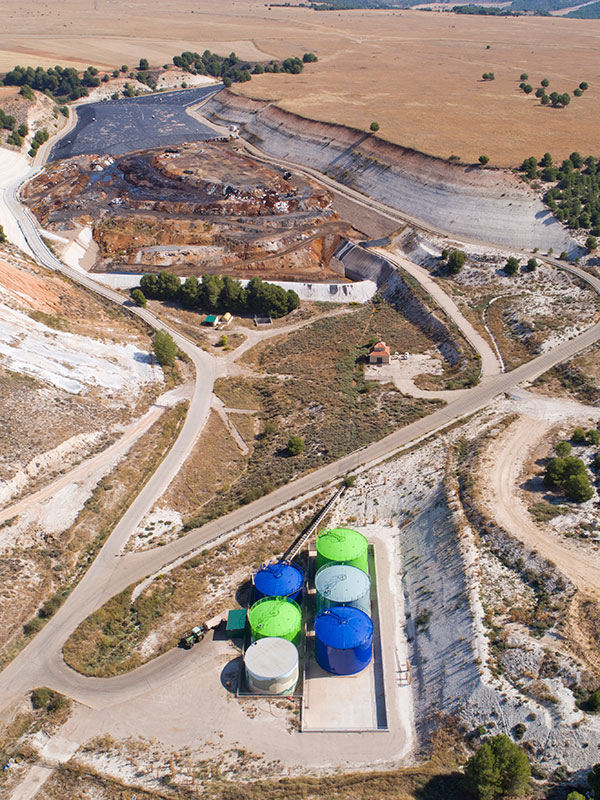 If you wish to contact the industrial waste area please fill in the following form.
Waste treatment and elimination centres.
Urbaser Fresno de la Rivera
+34 980 05 90 10
Urbaser San Fernando de Henares
+34 91 656 64 75