Waste collection and transport
Urbaser offers environmental solutions for the industrial sector.
Urbaser is one of the main Industrial Waste Collection and Transport operators in Spain. Our technical, legal and administrative know-how places the company at the forefront in the management, collection, transport, transfer, classification, minimisation, and dispatch of hazardous and non-hazardous industrial waste. To achieve this, Urbaser has a network of operating centres that are organised into 6 local branches to cover the entire national territory.

We are experts in offering our clients total peace of mind knowing that their waste is managed in an optimal and sustainable manner, complying with all current regulations and adding value from an environmental perspective. We take care of both the collection at the producer's facilities, as well as its subsequent classification. This way, we reduce its volume for the best possible treatment at its final destination.
An enormous network of logistics, technology and people.
Each year, Urbaser transports more than 100,000 tonnes of industrial waste. This is an enormous volume, for which the company has Transfer Centres and a fleet of vehicles adapted and equipped for each type of waste.
This major operating network lets Urbaser offer a service that is nearby, close and personalised. In addition, it enables logistical optimisation both in collection and in the transfer  of waste to the final agent, with its subsequent environmental impact reduction.
Client-oriented
Urbaser has all the administrative authorisations and resources necessary to carry out management of practically any type of waste in every part of Spain.
We offer our clients appropriate containers for storage prior to collection. We advise and train them so that they can manage their waste safely and sustainably during this first phase, while respecting current legislation.
We work with all industrial sectors, and always use the best components and technologies available, which allows us to collect and store waste using our own methods, which are adapted to each client's requirements and type of waste.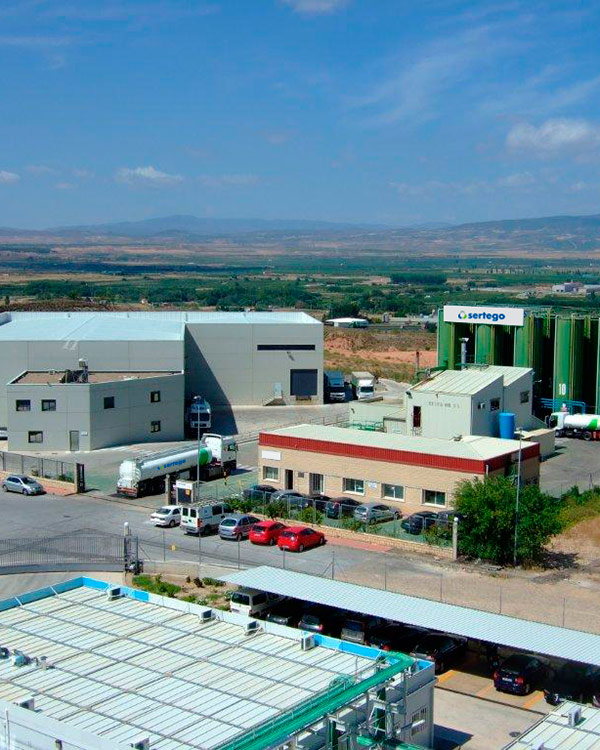 If you wish to contact the industrial waste area please fill in the following form.
Urbaser has a network of operating centres organised into 6 local branches that cover all of Spain
ECOCEUTA, S.L
+34 986 78 75 17
MARPOLGAL AIE
marpol@marpolgal.com
+34 986 24 85 04
Urbaser La Rioja
+34 941 184 203
Urbaser Puerto Palma de Mallorca
+34 971 405 105
Urbaser Puerto Las Palmas
+34 928 879 020
Urbaser Buñol
+34 96 36 78 617
Urbaser TGMD
+212 539 332920 / +212 539 335951
Urbaser Puerto de Valencia
+34 956 57 37 33
Urbaser Puerto de Algeciras
+34 956 57 37 33