Urbaser offers environmental solutions for the industrial sector.
Urbaser is a leader in MARPOL waste management, we provide services at 15 state-owned ports and TANGER MED (Morocco). To do this, we have by an extensive network of transfer centres and treatment plants that serve these ports.

MARPOL waste management arises from the International Convention to prevent sea pollution, MARPOL 73/78, which is an international convention applied to, at least, 97% of active ships, requiring that their waste be properly managed and to avoid dumping waste into the sea.
Urbaser works with all types of MARPOL waste included in the international convention, however our activity is mainly focused on MARPOL annex I: bilge waste (basic port service) and tank sludge.
In order to provide MARPOL services, waste must be collected from the ship (both moored and anchored), and later transferred to a treatment plant. Urbaser has barges and land transport vehicles to carry out this activity.
Pioneers in recovery, leaders in caring for the environment.
Urbaser was a pioneer in managing and recovering oil waste produced by ships. We are committed to a business model based on recovering fuel contained in waste so that it can be reintroduced into the market. In addition, we develop innovative treatment and recovery techniques that have minimised environmental impact.
Today, national and regional legislation works to improve control mechanisms that avoid fuel from being released into the sea, and ensures its delivery to port facilities. At Urbaser, we are committed to this cause, raising awareness and facilitating waste reception at our state-owned port and TANGER MED (Morocco) facilities, where we provide MARPOL services.
Waste transformed into resources
At Urbaser, we work on the treatment and recovery of MARPOL waste from Annex I: hydrocarbon waste present in engine room bilges or from fuel purification machines and motor oil.
We are equipped with the latest technology and a highly qualified team that allow us to subject this waste to advanced physical and chemical treatments. Only like this do we obtain a recycled fuel that can then be introduced back into the market. This way, we reduce abusive fossil fuel consumption and the environmental effects that entails.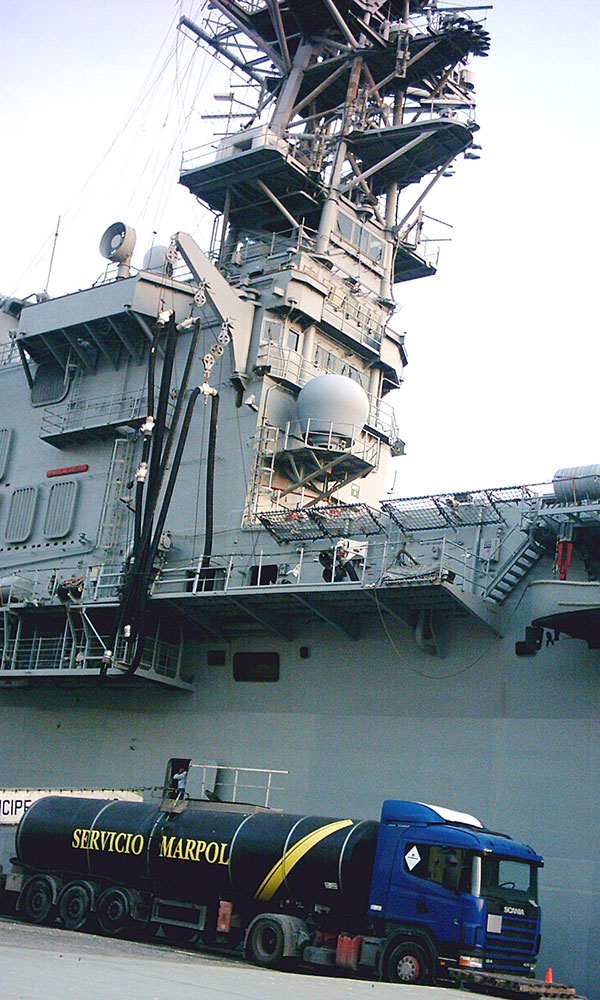 If you wish to contact the industrial waste area please fill in the following form.
We have 7 storage and / or treatment centers.
ECOCEUTA, S.L
+34 986 78 75 17
MARPOLGAL AIE
marpol@marpolgal.com
+34 986 24 85 04
Urbaser La Rioja
+34 941 184 203
Urbaser Puerto Palma de Mallorca
+34 971 405 105
Urbaser Puerto Las Palmas
+34 928 879 020
Urbaser Buñol
+34 96 36 78 617
Urbaser TGMD
+212 539 332920 / +212 539 335951
Urbaser Puerto de Valencia
+34 956 57 37 33
Urbaser Puerto de Algeciras
+34 956 57 37 33